St. John's Law
St. John's Law is inclusive, accepting, and welcoming community that reflects the rich diversity of our hometown of Queens, NY, "The World's Borough." From the classroom to internships and clinical work in the field to study abroad, our students develop the lawyering skills, targeted expertise, and professional connections they need to graduate practice-ready, all with the support of our outstanding faculty, dedicated career counselors, and global alumni network. Our employment and bar exam outcomes consistently rank us among the top New York law schools and, whatever career path they choose, our students carry with them St. John's Vincentian values, understanding that law is a vocation through which they can live justly and better the world.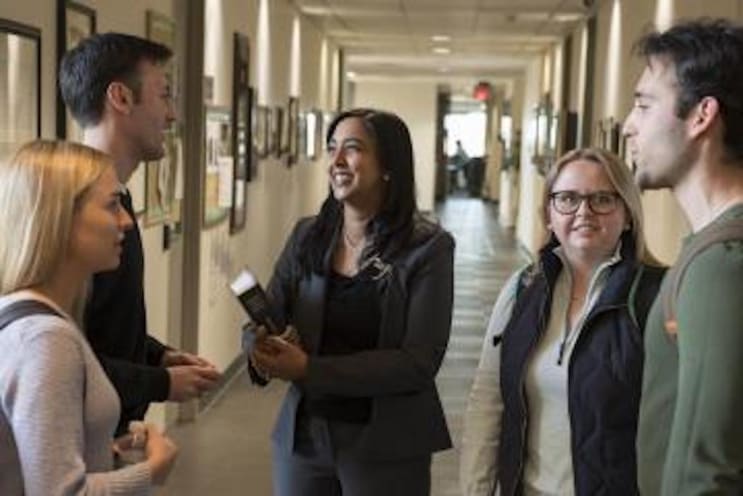 St. John's University School of Law / St. John's University School of Law
Mission
Consistent with the Vincentian Mission of St. John's University, St. John's School of Law seeks to: Achieve academic excellence through a commitment to rigorous teaching, scholarly research, and innovative application of knowledge; Foster a diverse community emphasizing respect for the rights and dignity of every person; Engage students to search out the causes of economic and social injustice and to find adaptable, effective, and concrete solutions; Endow graduates with the skills and values required for successful participation in a global legal profession.
Our History
St. John's University School of Law opened its doors on September 28, 1925. Founded 55 years after the opening of St. John's University by the Vincentian Community, the school initially dedicated itself to educating the children of individuals who had been denied access to economic and educational opportunities. In the Law School's first year, classes were held in the Terminal Building at 50 Court Street, Brooklyn. Classes filled so quickly that expansion was necessary almost immediately. In August 1926, the school leased additional space in neighboring buildings. Soon, even they overflowed and the school needed a new facility in which to grow. It subsequently moved into a new fourteen-story building at 96 Schermerhorn Street in downtown Brooklyn.
As college and graduate school applications skyrocketed in the late 1960s, the entire University began to once more feel confined. In 1970, the Law School held a groundbreaking ceremony for its new building on the Queens Campus, where most of the University stands today. The School of Law moved into its new home in 1972—finding space for more classrooms, an expansive law library, and offices for the growing faculty. St. John's Law later expanded again, thanks to the generosity of benefactor Leon Finley '29, '85HON, creating Finley Hall. Through the generosity of Jerome '48, 84HON and Maxine '98HON Belson, the older building was renovated. The combined buildings, Belson and Finley Halls, provide an attractive and spacious facility for the Law School.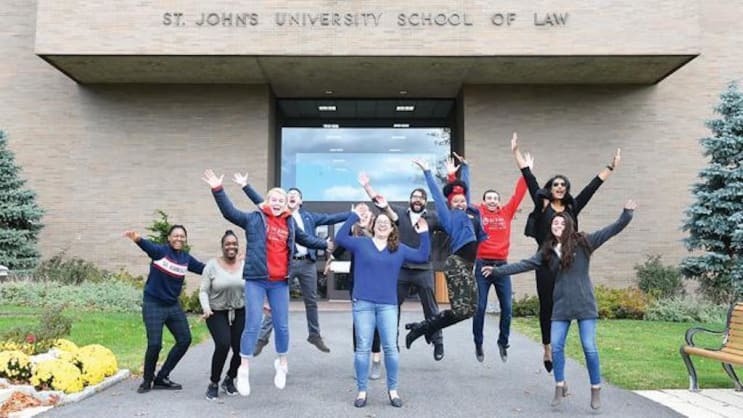 St. John's University School of Law / St. John's University School of Law
The Law School currently boasts more than 15,000 living graduates and attracts students from over 200 colleges and universities throughout the world. The current student body of approximately 800 represents students from many backgrounds, all of whom have excelled in undergraduate institutions, and many of whom have been employed prior to starting their law studies.
St. John's Law provides an exceptional education, grounded in the fundamentals of legal reasoning, writing, skills, and ethics. Students gain experience through the School's 19 centers and clinics, learn cutting-edge subjects that will help them succeed in today's global and technological profession, study abroad at St. John's campuses in Europe, and contribute to the production and dissemination of legal scholarship through journals and publications, all while being guided and mentored by a dedicated faculty, administration, and staff.
The Law School is relentlessly focused on outcomes that matter most to students, their families, and alumni. St. John's is ranked high in the state for bar passage and employment, and alumni donate generously of their time and resources to help current students. The full-time faculty of 43 publish in the top journals of the country and have authored books on a variety of subjects, all while winning praise from students for the quality of their teaching and mentoring. The adjunct faculty, which consists of over 100 attorneys and judges, teach cutting-edge subjects and infuse the curriculum with skills training.
From its humble beginnings in Brooklyn, St. John's School of Law continues to provide educational opportunity, graduating students well-suited for the challenges of the 21st Century.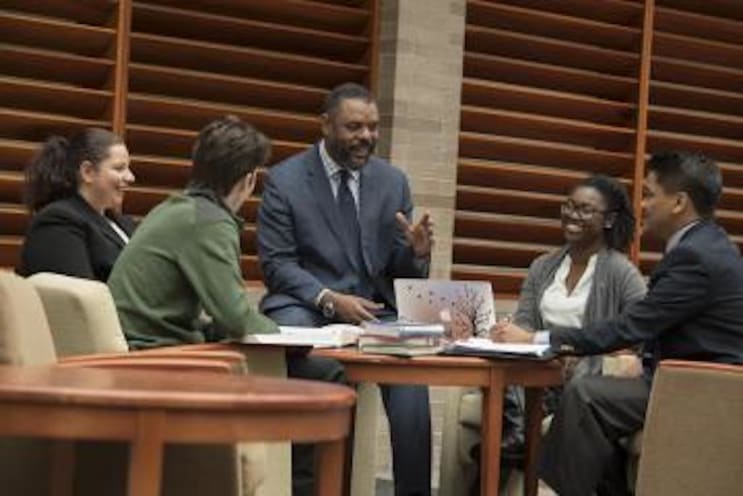 St. John's University School of Law / St. John's University School of Law
Locations
New York
Address
8000 Utopia Parkway
11439
New York
,
New York
,
USA