Center for International Legal Studies
Home ›
Poland ›
Center for International Legal Studies
Read more on the institution's website
The Center for International Legal Studies - CILS/the Center - is a non-profit law research, training, and teaching institute, established and operating as a public interest society under Austrian law. Its international headquarters have been in Salzburg, Austria since 1976. Its essential purpose is to promote and disseminate knowledge among members of the international legal community. CILS holds several seminars each year in Europe, North and South America, Africa, Asia, and the Middle East. These conferences and meetings have been certified for CLE/CPD credit by the Law Society of England and Wales, the Bar of The Netherlands, the States of California, New York, Texas, and other states based on reciprocity. The Center for International Legal Studies has developed, coordinated, and published more than 100 legal research projects since 1977. Nearly 5,000 lawyers worldwide have been recognized for their contributions to CILS projects. More than 300 have subscribed to the CILS Congress of Fellows. Other esteemed academics and practitioners support the Center as full and honorary members and associate members. The Center's International Legal Practice Internship Program places young lawyers and law students in training positions with law firms in Europe, North and South America, Asia, and Africa. These interns may also receive credit in their law schools' JD or LLM programs, and CILS also maintains institutional cooperation with several law schools to this end. Through its Visiting Professors Program, the Center places experienced practitioners in visiting professorships at institutions in East Europe and the former Soviet republics. More than 300 senior lawyers have taken up almost 700 appointments since the program began in 2006.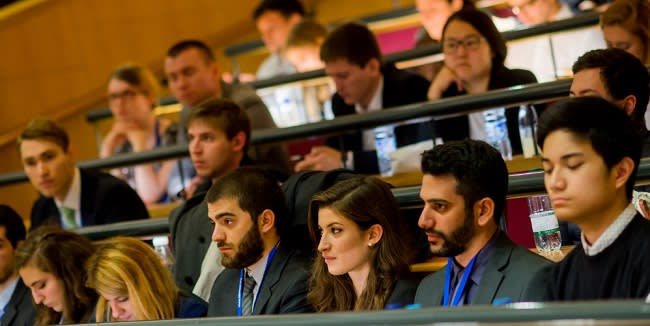 In cooperation with Lazarski University Warsaw, Lixin University Shanghai, and, Central European University Vienna, the Center offer an LLM in Transnational Commercial Practice, for law graduates and practitioners. The LLM requires the satisfaction of 21 credits over in a two to three-year period. Cycle I is taught in Vienna, Austria, Cycle II is taught in Shanghai, China, and Cycle III is taught in Warsaw, Poland. The Cycle I residerntial is mandatory. The Cycle II and Cycle III sessions are optional. Fifteen credits are available online. The Center for International Legal Studies organizes and has founded, together with SULS, PUSL, DIS and KCL, the Foreign Direct Investment International Arbitration Moot, the premiere investor-State arbitration moot competition. The Center administers the International Business Law Consortium, an alliance of select independent law firms helping each other serve their clients internationally.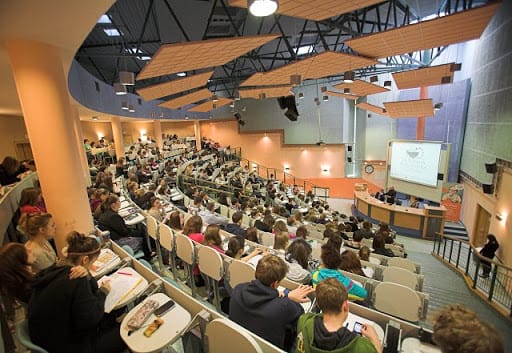 Yorkhill Foundation Scholarships
A gift from the Yorkhill Foundation enables CILS Benefactors to fund two full-tuition scholarships, each with a value of US$ 13,860, for participation in the LL.M. in Transnational Commercial Practice program commencing in 2021. Applicants should submit a curriculum vita, accompanied by two letters of reference and a statement setting out why the completion of the LL.M. will have value not only to the applicant but also the applicant's legal community and the public at large. The deadline for receipt of the application for a Yorkhill Foundation Scholarship is 15 January 2021.
CILS Benefactors Inc. Scholarships
CILS Benefactors Inc. is a registered charity that offers funding for students from selected countries who otherwise could not afford to participate in the LL.M. program. CILS Benefactors Inc. provides 20 50% tuition scholarships commencing in 2021. Applications from qualified students are assessed on a first-come, first-served basis. The deadline for application for a 50% scholarship is 30 days prior to the commencement of an academic session. Once awarded, the scholarship will continue to apply for all credits (residential, distance learning, and internships) required to complete the LL.M. in Transnational Commercial Practice. CILS Benefactors Inc. has been liberal in providing funding. Direct funding requests to the Center for International Legal Studies with the submission of the LL.M. application.
Locations
Warsaw
Address
Warsaw
,
Masovian Voivodeship
,
Poland
Shanghai
Address
Shanghai Lixin University of Accounting and Finance
Shanghai
,
Shanghai
,
China
Online Austria
Address
Quellenstraße 51
1100
Vienna
,
Vienna
,
Austria