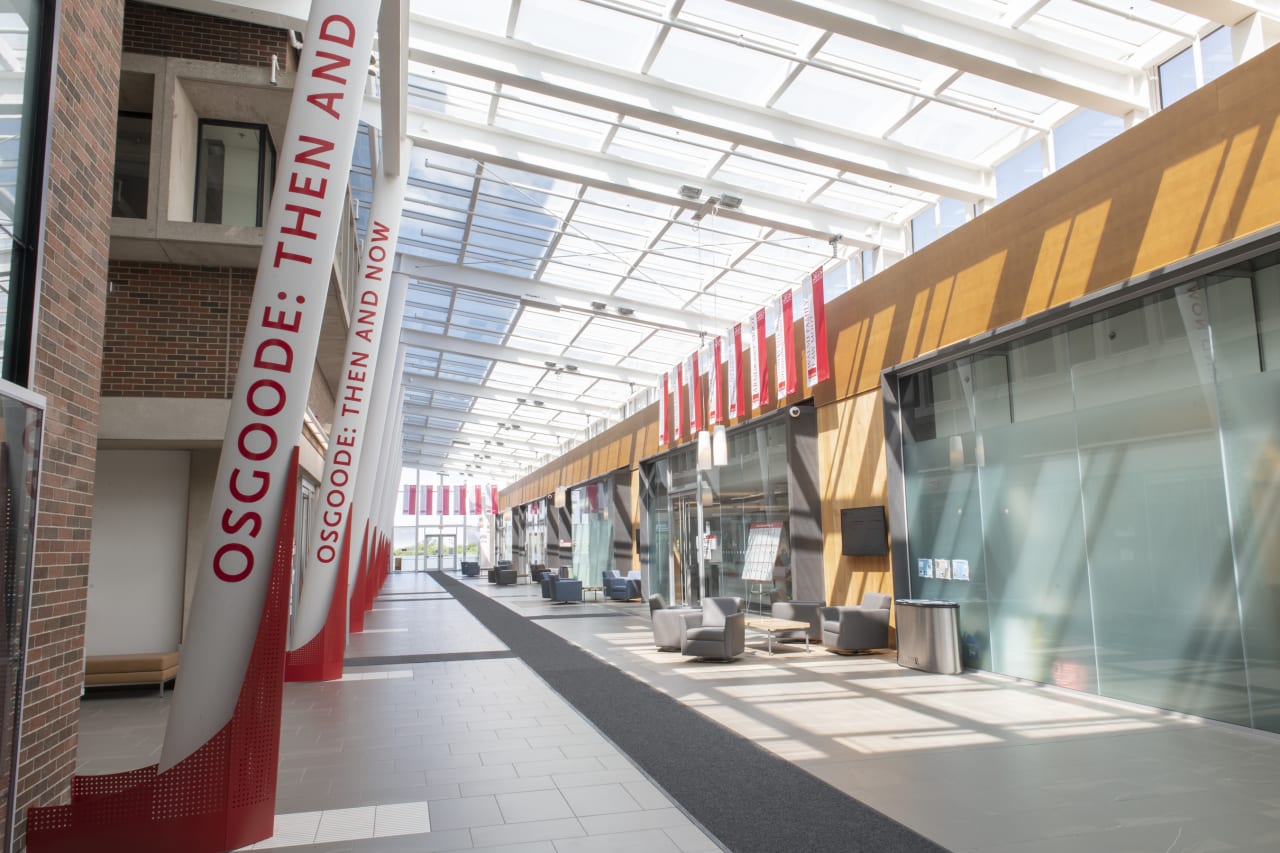 Diploma in
Graduate Diploma in Foundations of Canadian Law
Osgoode Professional Development

---
Campus location
Toronto, Canada
Application deadline
16 Apr 2024
Earliest start date
Jan 2025
* International - $18,711; $9,355.50/term; Domestic - $9,900; $4,950/term.
Introduction
The Only Program of Its Kind in Canada.
Build a solid understanding of the Canadian legal system for your academic and professional goals in law.
The Graduate Diploma in Foundations of Canadian Law is designed to provide a deep understanding of Canadian law in the key areas of public and private law. It covers foundational aspects of the Canadian legal landscape, including Canada's legal history and structure; skills-focused topics, such as legal research and writing; and more specialized topics, through elective courses of your choice. Learn from expert faculty and network with professionals across a variety of industries. The Graduate Diploma in Foundations of Canadian Law opens the doors to better career opportunities in the Canadian legal market and can set the stage for further graduate study.
Ideal Students
Who should apply?
Graduates of law degree programs from civil law jurisdictions outside Canada who need to build a strong foundation in common law before pursuing accreditation to practice in Canada.
Internationally trained law graduates looking for academic and career training and support.
Curriculum
Course Requirements
What to Expect
The full-time diploma is delivered in in-person, seminar-style classes. Students are required to complete 18 credits of course work, including 12 credits of required courses and then 6 credits of elective courses. Classes are held from January to August at our downtown Toronto location or on the York University Keele Campus.
Required Courses
GDFC 6201 Canadian Legal Research and Analysis
GDFC 6202 Academic and Applied Legal Writing
GDFC 6203 Introduction to Canadian Public Law
GDFC 6204 Introduction to Canadian Private Law