LLM in Health Law, Policy and Bioethics
Indiana University Robert H. McKinney School of Law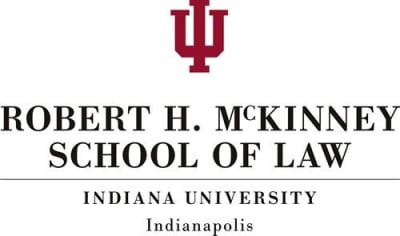 Key Information
---
Campus location
Indianapolis, USA
Tuition fees
USD 35,208 / per credit *
Application deadline
Request Info
Earliest start date
Request Info
* $1,467/credit hour, $35,208 program
Introduction
The IU McKinney Masters of Law (LL.M.) program has several missions
to give currently practicing U.S. lawyers a place to hone their skills and deepen their knowledge base on a specific subject.
to help licensed lawyers from other countries get to know American law in preparation for passing the Bar in the United States.
to provide a focused curriculum for legal scholars who are interested in advancing their knowledge in a specific area of law in order to prepare for the S.J.D./Ph.D. in law and an academic career.
LL.M. courses are taught by Judges, Justices, and an Attorney General
Our Master of Laws students come from around the world to study with the best our state has to offer. Courses for the LL.M. program have recently been taught by:
Justice Steven David, '82, Indiana Supreme Court
Justice Robert D. Rucker, Indiana Supreme Court
Judge John G. Baker, Indiana Court of Appeals (former Chief Judge)
Greg Zoeller, Indiana Attorney General
As an LL.M. student, you'll complete a 24-credit program. If you attend on a full-time basis, you can complete your degree in a single year. Foreign students, note that to satisfy visa regulations, you must finish within eighteen months.
However, if you are a domestic student, you have up to three academic years to complete the degree requirements, and can take classes on a part-time or evening basis.
Curriculum
The program includes
Area-specific coursework with a wide range of elective options
Externships, clinical courses, or pro bono legal service and optional practical training (OPT) opportunities
A research component and Master's thesis (optional for the American Law for Foreign Lawyers track)
Advanced English as a Second Language (ESL) instruction (the law school will provide a 50% scholarship for these courses if required)
The opportunity to publish your thesis, if in a thesis track, on the ScholarWorks network at Indiana University. This network makes your research available to lawyers and legal scholars worldwide.
Health Law, Policy, and Bioethics track
The Health Law, Policy, and Bioethics track creates opportunities for you to:
Gain practical and theoretical knowledge in the areas of health law, policy, and bioethics
Learn about the institutions and structures of healthcare and how they affect the ethical issues that arise in medical and legal practices
Enhance opportunities for law-related employment
Earn an LL.M. degree at one of the country's top schools in the area of health law
Curriculum
Required courses for international students (6 credits required)
Contract Law for LL.M. Students (2 credits) or Tort Law for LL.M. Students (2 credits)
Introduction to the American Legal System (2 credits)
Legal Research for LL.M. Students (1 credit)
LL.M. Legal Writing and Analysis I (1 credit)
Recommended courses for international students
Contract Drafting for LL.M. Students (2 credits)
LL.M. Legal Writing and Analysis II (1 credit)
U.S. Constitutional Law for LL.M. Students (2 credits)
Required core course (3 credits)
Introduction to Health Law & Policy (3 credits)
Advanced health law courses (3 courses required for minimum 6 credits)
Bioethics and Law (2 or 3 credits)
Business and Legal Aspects of Health Care Organizations (2 credits)
Food and Drug Law (2 or 3 credits)
Health Care Quality and Safety (2 or 3 credits)
Law and Public Health (2 credits)
Elective health law courses (minimum of 3 credit hours)
Online options
IU McKinney offers a substantial and increasing online course catalog, with most courses open to students in the LL.M. degree program. LL.M. students may earn nearly 50% of their required credit hours online (up to 11 credit hours). These courses are built, and taught, with the same attention to excellence in law school pedagogy that students enjoy in live classes.