Online General Law Studies LL.M.
Home ›
LLM ›
Online General Law Studies LL.M.
Programme Description
PROGRAM COURSES: Coastal Law's LL.M. in General Law Studies is an online program open to anyone with a law degree, including international and U.S. attorneys. This program provides an overview of U.S. law and the U.S. legal system. It meets the curricular requirements for the Washington State Bar Exam. Students in this program enjoy the flexibility of taking electives and obtaining "specialization" in one of several concentrations such as Logistics and Transportation, Law Practice Technology, and Business Law. Students can complete the program in as little as one year or take up to twenty-four months. The next start date for the Summer 2017 term is May 10, 2017.
This online program consists of 26 credit hours. Thirteen credits of courses are required. They include Professional Responsibility (2 credits); Legal Research and Writing (3 credits); Civil Procedure (3 credits); Constitutional Law (3 credits); and Introduction to U.S. Law and Legal System (2 credits).
In addition to the above-required courses, students may choose to take 13 credits of online elective courses from offerings in the U.S. Law LL.M. program and the Logistics and Transportation program. Select online JD courses are also available to General Law Studies LL.M. students. Some of the elective courses include Real Property; Criminal Law and Procedure; Evidence; Business Organizations; International Business Transactions; U.S. Immigration Law; Administrative Law for Transportation Professionals: Adjudication and Judicial Review; Employment Law for Transportation Professionals; Customs Regulation; and Transportation Insurance.
PROGRAM FACULTY MEMBERS: Coastal Law faculty members with specialized training in distance education teach the online required courses in this program. The courses utilize state of the art technology that allows students to watch lectures while "on the go" (including through mobile friendly and downloadable lectures).
APPLICATIONS: Applicants may apply directly through the LSAC website at https://llm.lsac.org/login/access.aspx?appl=5320L4. Once you have created a login and password, you will be automatically sent to the General Law Studies program application. Please contact Associate Dean of Strategy and Innovation Margaret Ioannides by email MIoannides@fcsl.edu or phone +1.904.256.1158 if you have questions. Applicants who earned a JD degree in the U.S. should request an official hard copy transcript from their Law School Registrar's Office. Applicants who obtained their first degree in law outside of the U.S. should request a course-by-course transcript evaluation of their law school transcript by an agency approved by the California Bar. Applicants from outside of the U.S. must also provide a TOEFL or IELTS score report. All applicants must provide a copy of photo identification.
TUITION: The tuition for this program is $1,000 per credit hour for a total cost of $26,000. Tuition includes access to LexisNexis and Westlaw, as well as the Coastal Law Library electronic database. Other than the cost of tuition, there are no other fees for the online General Law Studies LL.M. program. All reading materials, in the required 13 credits of online courses, are included in the price of the program.
Last updated Jan 2018
About the School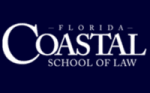 Florida Coastal School of Law (Coastal Law) is located in Jacksonville, Florida in the United States. Florida Coastal School of Law's J.D. program is accredited by the American Bar Association (ABA) a ... Read More
Florida Coastal School of Law (Coastal Law) is located in Jacksonville, Florida in the United States. Florida Coastal School of Law's J.D. program is accredited by the American Bar Association (ABA) and its online LL.M. programs have the acquiescence of the ABA
Read Less