Master in International Law
Home ›
LLM ›
Master in International Law
Read more about this programme on the school's website
Programme Description
The LLM International Law programme enables students to develop an in-depth understanding of the law in relation to key international subjects. Students are encouraged to consider the role of the law in international affairs and to develop a critical understanding of how the law affects all aspects of international activity, from trade and prosecuting crimes to the use of force in international relations, human rights, and protecting the environment.
Students can examine the role and relationships of international organisations and institutions such as the United Nations, the International Court of Justice, and the European Union. The programme is informed by the latest debates and developments in international law and aims to engage students in real-world case studies and dilemmas.
The programme allows students to undertake a substantial dissertation, which is designed to enhance research skills through a detailed investigation in an area of their own choice.
How You Study
The programme is delivered through weekly two-hour seminars for each module. Extensive preparation is required for each seminar, and wide reading is expected. Students will be required to undertake three core modules, and are able to select from a range of optional modules, allowing them to tailor the programme to their own interests.
Core Modules:
Dissertation (International Law)
International Human Rights
LLM International Law and World Order
Optional Modules:
EU Internal Market Law
International Business Law
International Corporate Governance
International Criminal Justice
International Dispute Resolution
International Economic and Investment Law
International Environmental Law
LLM Corporate Social Responsibility
LLM Law of Armed Conflict
LLM The Law of Forced Migration
LLM Use of Force and International Law
The EU as a Global Actor: EU External Relations Law
Contact and Independent Study
Weekly contact hours on this programme vary depending on the module being delivered and the stage of the study. The postgraduate level study involves a significant proportion of independent study, exploring the material covered in lectures and seminars. As a general guide, for every hour spent in class, students are expected to spend at least two to three hours in an independent study. For more detailed information please contact the Programme Leader.
How You Are Assessed
Modules are assessed by written assignments. Students will also be expected to write a substantial dissertation. There are no written or oral examinations.
Assessment Feedback
The University of Lincoln's policy on assessment feedback aims to ensure that academics will return in-course assessments to students promptly – usually within 15 working days of the submission date.
Last updated Sep 2020
About the School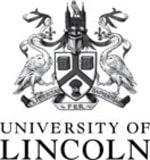 Since being opened by Queen Elizabeth II in 1996, the University of Lincoln has invested more than £300 million in its buildings and facilities.
Since being opened by Queen Elizabeth II in 1996, the University of Lincoln has invested more than £300 million in its buildings and facilities.
Read Less