close
Filters
See Results
LLM is Latin for Legum Magister, signifying Master of Laws. Our Master of Laws (LL.M.) Program in American Law is a one-year graduate program. Foreign law graduates who successfully complete the program are awarded the degree "LL.M. in American Law."
Part time LLM Program in Arbitration in the Netherlands
1

Results inArbitration, Netherlands
format_list_bulleted Filters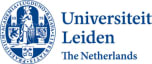 Featured
Leiden, Netherlands +9 More
Leiden University's Master of Laws in Advanced Studies in International Dispute Settlement and Arbitration (L.L.M.) is a high-level postgraduate program on the theory and prac ... +
Featured
Leiden University's Master of Laws in Advanced Studies in International Dispute Settlement and Arbitration (L.L.M.) is a high-level postgraduate program on the theory and practice of international dispute settlement and arbitration in international law.
-
TIP! If you represent a school and want to add your programmes to our listings, contact us here
Earn a scholarship worth up to US$10,000
Discover the options our scholarship can give you.