LLM Master of Laws (DL)
Home ›
LLM ›
LLM Master of Laws (DL)
Programme Description
Course details
If you have passed the Graduate Diploma in Law, the Legal Practice course, the Bar Vocational Course or the Bar Professional Training Course (BPTC), you can study this course from anywhere in the world to obtain a masters by writing a dissertation on a specific area of law.
Training in research methods is provided and you will be in regular contact with your dissertation supervisor. If you aspire to a career teaching law or want to work in a specialized area of law or business, this course will help you gain the relevant expertise.
We offer dissertation supervision in a broad range of legal subjects, including business law, international law, criminal justice, employment law, equalities and discrimination law, EU law, human rights, intellectual property, professional practice and professional ethics. If you are interested in another area, we will be happy to discuss this with you further.
Changes to legal education and training
Legal education and training are currently under detailed review by professional regulators in the legal sector. The review will examine the routes currently open and the qualifications required to become a solicitor or barrister and includes a reflection on changes to and removal of existing routes, as well as the possibility of establishing new ones.
Currently, students can complete a qualifying law degree, the Graduate Diploma Law (GDL) and then the Bar Practice Training Course (BPTC) to become a barrister, this route will remain unchanged until summer 2017 at the earliest. The route of a qualifying law degree or GDL, and then the Legal Practice Course to qualify as a solicitor will remain in place until summer 2019.
The Solicitors Regulation Authority (SRA) and the Bar Standards Board (BSB) will announce their findings at the end of 2016, and their decisions will then affect the available routes to qualification as a solicitor or barrister.
Course Benefits
You will be taught by staff with academic expertise and extensive industry experience. You will have access to our Library 24/7 every day of the year so you can fit your studies around your existing commitments.
Entry requirements
There are three routes for entry to this course, applicants are required to meet one of the following entry criteria:
A postgraduate diploma in a legal subject (GDL, LPC, BVC or BPTC)
Have achieved a qualification as a solicitor in England and Wales
Have achieved a qualification as a qualified lawyer in a jurisdiction recognized by the Solicitors Regulation Authority
All applications should be supported by a reference, either academic or professional.
All applications should be accompanied by a completed dissertation proposal form.
All applicants should satisfy our University English language requirements.
IELTS 6.5 with no skills below 6.0, or an equivalent qualification. The University provides excellent support for any applicant who may be required to undertake additional English language courses.
MATURE APPLICANTS
Our University welcomes applications from mature applicants who demonstrate academic potential. We usually require some evidence of recent academic study, for example, completion of an access course, however recent relevant work experience may also be considered. Please note that for some of our professional courses all applicants will need to meet the specified entry criteria and in these cases work experience cannot be considered in lieu.
If you wish to apply through this route you should refer to our University Recognition of Prior Learning policy.
Please note that all applicants to our University are required to meet our standard English language requirement of GCSE grade C or equivalent, variations to this will be listed on the individual course entry requirements.
Job Prospects
This course will improve your employability prospects in a competitive legal world. It will give you the expertise to move into specialized areas such as employment law or international law. Many law firms and barristers' chambers recognize the LLM as advanced training and will favor candidates with this qualification. If you aspire to work in legal education, an LLM is often required to be considered for a lecturer position.
Trainee solicitor
Solicitor
Claims handler
Law lecturer
Careers Advice
Our dedicated Jobs and Careers team offers expert advice and a host of resources to help you choose and gain employment. Whether you're in your first or final year, you can speak to members of staff from our Careers Office who can offer you adviceonm writing a CV to searching for jobs.
Modules & Learning
Core modules
Fees & funding
UK & EU
The tuition fee for the year for students is £3000. The amount you will pay may increase each year to take into account the effects of inflation.
International
The tuition fee for the year for students is £3000. The amount you will pay is fixed at this level for each year of your course.
Facilities
Portland
Leeds Law School is located in Portland, close to the city's legal quarter. Our students can hone their legal expertise in purpose-built facilities, including our very own courtroom.
Virtual Learning Environment
The VLE gives you access to course materials such as videos, e-books and other documents. You also use it to submit your assignments and to receive feedback.
Library and online resources
Our Library is open 24 hours a day, seven days a week, every day of the year, providing you with access to specialist books and journals, learning spaces, computers, multimedia facilities and media equipment hire. Tens of thousands of our Library's digital resources, including ebooks, ejournals and databases, can be accessed online at a time and place to suit you.
Last updated Jan 2020
About the School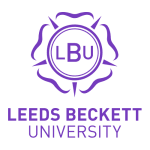 Studying at Leeds Beckett University you will be in the centre of an exhilarating community and be part of a social and economic environment that is shaping the city of Leeds for the future.
Studying at Leeds Beckett University you will be in the centre of an exhilarating community and be part of a social and economic environment that is shaping the city of Leeds for the future.
Read Less