Bachelor of laws commercial law
Home ›
LLB ›
Bachelor of laws commercial law
Programme Description
The Programme in Business Law can be used as the nationwide study centers DIPLOMA distance studies alongside career or as presence studies full-time at the Bad Sooden-Allendorf with the state-approved Bachelor's degree be completed. The standard period of study in Distance learning 7 semester and in Presence study 6 semesters.
Bachelor's degree in Business Law
The aim is to acquire generalist knowledge and skills in the fields of science Business Administration and Right and a recess in the technical Elective field of financial services, mergers and acquisitions or Real Estate Law.
The Bachelor Programme in Business Law is aligned with the current needs of the economy and thus meets the demand qualifications of corporate lawyers, who works in an increasingly legally regulated working environment. The course aims at providing a comprehensive service expertise to solve technical issues that require both legal and economic know-how.
The study is characterized by a high practical relevance. On the basis of practice-oriented facts, an illustrative and at the same time scientific examination of the study contents takes place.
Areas of application for economic lawyers
For graduates of the Bachelor program Business Law, numerous career opportunities arise in departments of business enterprises require their areas of responsibility of legal expertise in connection with business knowledge.
Feedback many graduates certify a successful qualification for highly doped areas with a high responsibility by the Bachelor Degree in Business Law.
With the law degree and Bachelor of Laws (LLB) at the University DIPLOMA is graduates subsequent Master's degree In the legal field. The DIPLOMA provides corporate lawyers the Master's degree in Business Law with international aspects (LL.M.) and the Master's program Economics and Law with a focus on Business Law (MA) at.
Normal period
Distance learning: 7 semesters / 180 ECTS The actual study time can be extended study free of charge up to 4 semesters over the normal period.
baseline
With sufficient number of participants in the winter term (October) and summer term (April).
accreditation
Accreditation of the study program through the accreditation agency AHPGS.
Tuition and Fees
Distance learning: € 227.00 / month (. Total amount € 9,534.00 plus one-off examination fee of € 615.00)
study form
Presence or distance learning. Distance learning takes place alternating between self-study with study booklets and all-day Saturday-seminars (about 12 Saturdays per semester) at one of our numerous nationwide study centers or online in "virtual auditorium" of DIPLOMA online campus.
admission requirements
General higher education entrance, the master craftsman examination or according to the regulation on access vocational qualifications to higher education in the state of HessenIe either end of a professional career advancement of at least 400 hours, a technical school or a professional or administrative academy or audit in a nationally recognized training occupation followed by at least 2 years of work and existence of a special university entrance examination.
More information on specific accounts granted the DIPLOMA Hochschule like on demand. Applicants / inside, which do not meet the above conditions can initially participate as an auditor in the study, if the access authorization within max. 2 semesters is achieved.
In foreign degrees equivalence for admission must be proved.
degrees
Bachelor of Laws (LL.B.) graduates obtain a bachelor's certificate and a certificate and a penned in English "diploma supplement" and a "Transcript of Records" (Transcript of Records) that she / him internationally as an academic with a Bachelor identify title.
MAIN AREAS OF STUDY
Merger & Acquisition
Major field of study events during the Bachelor's degree in Business Law (LL.B.):
Insolvency Law in Practice:
Selected practice-related activities to assist the court appointed insolvency administrator (preparation of the audit period, exploitation of items subject to segregation rights, trustee activities in the consumer insolvency and residual debt exemption process)
Participation in special designs for bankruptcy (insolvency plans, transferring renovations)
Mergers & Acquisitions in Practice:
Principles of the expiry of a company purchase
Overview of the design of the company purchase agreement
Types of company acquisitions, acquisition pathways in corporate acquisitions
Functions, legal bases, planning, and implementation of due diligence
Auditing:
Introduction to Auditing
Overview of the German Commercial Code rules on trading books
Overview of special examination conditions and requirements (special stages, testing of banks or hospitals)
Financial Services
Option focus of undergraduate programs Business Administration (BA) and Business Law (LL.B.) with successful events.:
Banking products:
Commercial banks in Germany
The deposit business
The lending business
The payments
The securities business
Foreign business
The legal relationship between the bank and bank customers
The right of individual banking products (account contract, transfer contract, loan and deposit)
Consumer protection in the banking business
Financial markets:
Basics of financial markets
Stock Exchange and trade
stock market
other financial markets at a glance
The Securities Trading Act as an advisory protection for securities investors
Basics of financial services:
Concept of Financial Services
Providers of financial services
Framework for financial services markets (population, income, asset development, legal framework, economic and socio-political factors)
Development of the FDL-sector in selected countries
Legal basis of banking law
Supervision of credit and financial services institutions and their public service obligations (legal principles of banking supervision, banking supervision bodies)
The German Banking Act
Real Estate Law
Election focus of the Bachelor program in Business Law (LL.B.) with the following events:
Public Building Law:
Zoning and Planning Law
Bauleitplanungsrecht
Bauplanungsrecht
Special features: grandfathering, expropriation
Building permit and zoning law
Business Basics of Property Valuation:
Introduction to the legal and business management principles of land valuation (asset "real estate", land, condominium declaration, use and development potential, the land market and land use)
Introduction to the evaluation process
Practical application of evaluation procedures
Real estate transfer and load:
Fundamentals of Real estate-property law
Conveyancing (conveyance, registration priority notice, land contradiction)
Real estate exposure (mortgage, mortgage, easements)
Condominium Law
leasehold
Last updated Mar 2020
About the School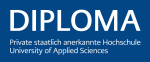 The DIPLOMA University is a privately run, state recognized university of applied sciences located in the picturesque medieval city of Bad Sooden-Allendorf in North Hesse. The notation Bad identifies ... Read More
The DIPLOMA University is a privately run, state recognized university of applied sciences located in the picturesque medieval city of Bad Sooden-Allendorf in North Hesse. The notation Bad identifies the city as a recognized spa destination with a long tradition in medical wellness and health treatment. Besides the main campus there are notable campus extensions in more than 25 cities in Germany and one in Italy.
Read Less
Bad Sooden-Allendorf ,
Aalen ,
Baden-Baden ,
Berlin ,
Bochum ,
Bonn ,
Friedrichshafen ,
Hamburg ,
Hanover ,
Heilbronn ,
Kaiserslautern ,
Kassel ,
Kitzscher ,
Magdeburg ,
Mainz ,
Mannheim ,
Munich ,
Ostfildern ,
Würzburg ,
Regenstauf ,
Nuremberg ,
Wiesbaden ,
Wuppertal ,
Germany Online
+ 23 More
Less